On the 3rd of August 2022, the Chilean government announced consultations for the development of a Comprehensive Reparation Initiative - Mesa de Reparación Integral, in Spanish – for victimsof human rights violations committed during social uprising of 2019, that resulted in 33 casualties. This recent development, alongside a constitutional reform process – to be submitted in a referendum on 4 September – and commitment to human rights of the newly appointed government of Gabriel Boric, in office since March 2022, indicates an intention to dealing differently with human rights violations.
An important shift, as victims of human rights violations during the dictatorship (1973-1990) have frequently been excluded, left waiting and had their voices neglected during the transition towards democracy. In contrast, the Mesa de Reparación Integral opens up the possibility to resonate the voices, soliciting preferences, demands and needs of victims and survivors with regards to how harm should be repaired.
Limited involvement of victims so far
While internationally praised for the implementation of all elements of the 'transitional justice toolbox' (prosecutions, truth commissions, reparations and institutional reform), from the perspective of victims, little justice has been done in Chile. While 1.469 detainees disappeared during the dictatorship, of which so far only 307 have been identified, the short-lived nature of truth commissions, the low (although increasing) numbers of convictions (about 400 hundred in total, according to the list of sentences continuously updated Museum of Memory and Human Rights) adds to the limited involvement of victims in these processes. Despite the continuous pressure from civil society and the numerous victim associations, interviews conducted with survivors of the dictatorship in the context of my doctoral research project indicate that they have been left with feelings of abandonment and a lack of consideration, often intensifying their experiences of victimization.
When, on the 18th of October 2019 a social protest movement erupted in Chile (Estallido Social) that mainly centered around the extreme levels of social inequality in the country, the government's violent repression resulted in more than 8.000 victims of state violence, among them 33 people died. Over 400 people lost their eye sight due to excessive police force. Hence, new victim associations, such as la Coordinadora de Víctimas de Trauma Ocular emerged, claiming reparations for these grave human rights violations ever since.
Repetition of human rights violations
The repetition of human rights violations and the resurgence of memories, opened a debate about the links between the social uprising and the era of the dictatorship. To some observers, the root cause of the uprising lies precisely in the unresolved issues of the dictatorship.
I'd, however, rather focus on a fundamental difference: with the announcement of the Mesa de Reparación Integral, an opportunity has emerged to strengthen the respect for human rights. The new government of President Boric has pronounced a strong commitment to human rights and took concrete steps, involving victim's representatives in the decision-making process. Haydee Oberreuter, the new state-secretary of human rights, had a leading role in one of the key victim-organizations in the country, and is a survivor of human rights violations during the dictatorship. Fabiola Campillai, who lost her vision as a result of police violence during the uprising, is now in function as elected Senator. These developments challenge the long-existing perception that there is a lack of political will to deal with (past) human rights violations and indicate that reparations are high on the agenda.
"Dialogue between the victims and the state"
As part of their new 'reparation agenda', the Ministry of Justice and Human Rights describes the Mesa de Reparación Integral  as a process "that seeks to lay the foundations for the qualification and reparation of victims of human rights violations in the context of the social uprising [estallido social], through horizontal dialogue between representatives of victims and representatives of the state."
Victims or their family members and representatives are invited to participate in dialogical encounters with state authorities between August and November, in eight different regions. After sharing their needs and proposals regarding integral reparation, an agreement should be reached about the nature of the Mesa de Reparación Integral.
Another recent initiative that fits within this new focus on involving victim-survivors, is an Accompaniment and Care Plan for Victims of Ocular Trauma – Plan de Acompañamiento y Cuidado a Personas Víctimas de Trauma Ocular, or PACTO, in Spanish. This initiative focuses specifically on providing benefits and adequate health care for victims of eye trauma during the social protest movement. It involves victims in deciding what this reparation entails. Interestingly, this particular initiative has been conceived as a permanent policy to those affected.
Promising but caution is in place
The participatory approaches of the Mesa de Reparación Integral and PACTO are promising developments for genuine engagement with victims' needs, priorities and demands regarding how harm should be repaired. However, there are some potential risks that need to be explored. Based on empirical research and interviews conducted in 2021 with survivors of the dictatorship, I would like to draw the attention to the following.
What about the mandate?
Previous transitional justice initiatives (such as truth commissions) in the Chilean context have been short-lived and with limited mandates, focusing only on violations committed during a strict period of time. Opposing this, victim groups have traditionally called for the creation of a permanent truth commission. If this is indeed the case for PACTO, it remains uncertain whether the Mesa will be of continuous nature to involve victims at the time they are ready to engage. Some salient questions are yet be discussed: which violations are considered part of the social uprising and how to deal with violations committed right before or after? And, a concern raised by various victim groups in an open letter to the government last June, what about structural human rights violations and police violence in the years before the social uprising?
Recognition
A basic understanding of recognition in this context refers to recognizing those who suffered harm as 'victims' to be entitled to reparation. A broader understanding could involve the official recognition that harm was done and the role and responsibility of the state in causing this harm. From the perception of survivors of the dictatorship, this has still not sufficiently been done in the Chilean context. In addition, their experiences teach us about the complexities of the concept of 'victim'. This could be discussed with participants to the Mesa, potentially considering additional symbolic forms of recognition as 'survivor', 'social activist' [luchador social] or other preferred terms.
Reparation does not occur in isolation
The demand for reparation for the violations committed during the social uprising, was expressed in a letter to the government in February 2021, by over a hundred organizations and more than a thousand individuals asking for "Truth, justice and reparation for the victims of the violence exercised by agents of the Chilean State, as well as guarantees of non-repetition". It was part of a larger list of demands including, for example, reforming the police. Experiences of survivors from the dictatorship times whom I have interviewed, confirm that purely economic reparation is insufficient and that reparation is closely related to justice. It is worth fully exploring the 'comprehensive' character of the Mesa, making sure other initiatives from justice efforts to memorialization can promptly see the light.
The key lesson is to start from the perspective and experiences of victims of human rights violations when addressing the difficult question of how harm should be repaired. Victim's experiences with transitional justice from around the world demonstrated that their involvement is of crucial importance, and comes with certain challenges. These include, for example, the importance of contextual approaches,informing potential participants about the existence and functioning of the mechanism, their rights and decision to participate, seekinggenuine participationof victims rather than a one-off consultation as a legitimizing act and provide adequate support and follow up for those participating.
Chile's new reparation agenda is a promising development and demonstrates a new willingness to deal with human rights violations. Besides focusing on recent violations, this is an opportunity to revisit the unfulfilled demands of survivors of the dictatorship. This could involve the establishment of a permanent truth commission and a more integral approach to repair and recognize harm. Even if needs and perceptions change over time, some demands seem to be continuous: knowing the truth and achieving justice will be expressed until fulfilled and have become even more pressing with the passing of time.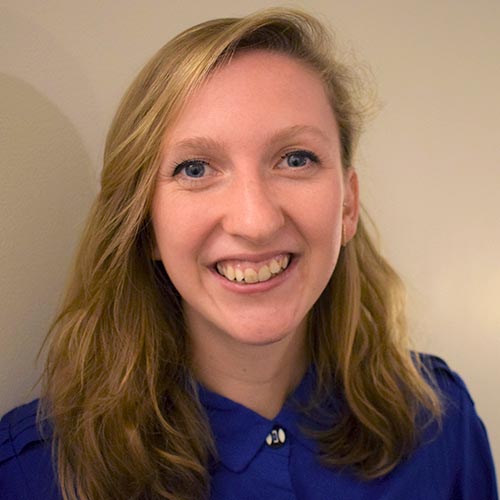 MARIT DE HAAN
Marit de Haan is a PhD student at the Human Rights Centre of Ghent University (Belgium), studying the perceptions and needs of justice of the survivors of the Chilean military dictatorship, whom she interviewed in the context of her research in Chile in 2021. On previous occasions, she worked as a research assistant in Chile (Pontificia Universidad Católica de Chile & Universidad de Chile), collaborating on various research projects in the area of restorative justice and victim's justice needs.